Just days after there were reports that the Verizon and Sprint variants of the LG G4 smartphone have cleared the FCC hurdle, there is finally some information on the carrier retail price of the device.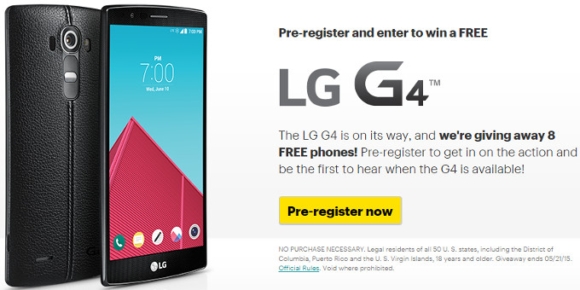 The terms and conditions of the giveaways currently being run by T-Mobile and Sprint indicate that the flagship
will carry a price tag of approximately $600, which is lower than the one carried by the Galaxy S6, or the HTC One M9.
As for the giveaways, T-Mobile is giving a total of 28 LG G4 handsets, while Sprint is giving away 8 units. Hit the source links below for more information.
Source 2
|
Via
|
Via