From Russia with love! You surely remember the YotaPhone 2 - the quirky two-display phone that is definitely in a league of its own. Well, now it has become even more extravagant, with a new color scheme - white. The updated device was released today and really sticks out, with an all-white back side. But it is more than a simple re-skin. To improve the looks of the new version, buttons have been redesigned and are now made of brushed metal and the logo on the back is a different color, as well.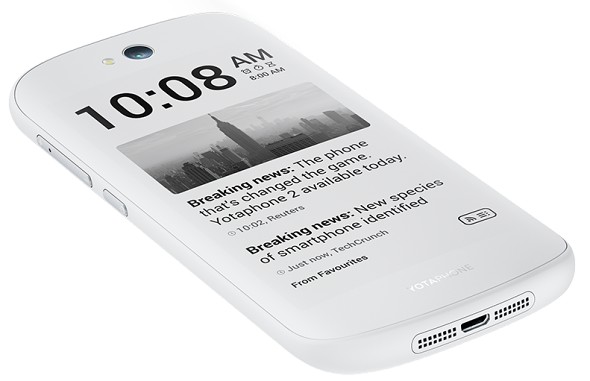 The new color has also been extended to the E-ink display. It now features a white theme, which, essentially, inverts the color scheme of the interface, making for a more natural overall appearance. It is also important to note, that the front of the device, still has black bezels. According to Yota, this was a conscious decision and is intended to improve apparent contrast on the main AMOLED display.
But, the new white YotaPhone 2 brings more than just a new face to the table. Software updates are plentiful and a result from feedback of current users. For one, Android Lollipop is now available for the device, so current units should start getting the OTA pretty soon. Most other changes are centered around the custom software and UI for the E-ink screen, all bundled in what is called the YotaHub. The new software will be available for both black and white versions of the phone, even the white theme, so, existing users won't be left out.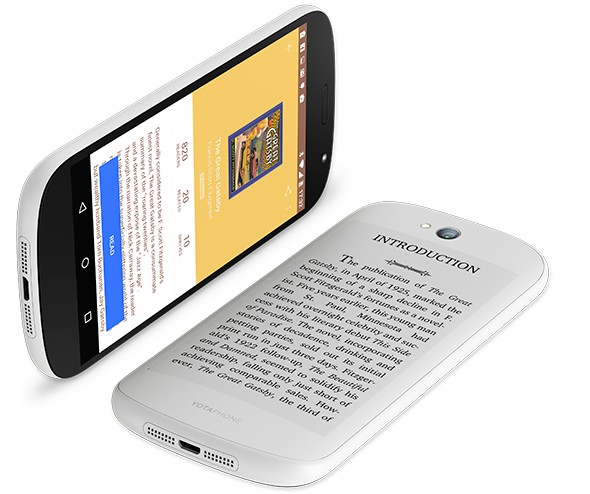 The new software itself is aimed at making the back side of the device more practical and useful. If you are not currently familiar with what the custom interface has to offer.
New apps are now available for the E-ink interface. There are a few new social full-sized widgets - Facebook, Instagram and Twitter that can pull up new content as often as every 15 minutes and even have actionable shortcuts. Other interesting new apps include YotaRemote for controlling a smart TV over WiFi, a new Gmail widget, improved YotaNotes with Google Drive integration and even YotaSports (powered by EuroSport), which pulls live match scores and other info.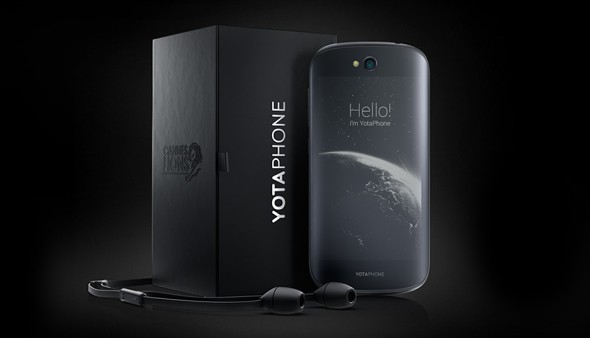 The new white skin also brings about a new price in Europe. The original UK price tag has been slashed by £115 and is now £440. For the rest of Europe the discount is about €100 for an end price of €599. This applies to both the black and white versions. There is no going around the fact that this is still a pretty penny for such a device, but it is good to see that Yota has been working hard on improving the device's unique features.